We are looking for a Project Engineer for a maintenance company within the wind industry.
Do you got what it takes? Then we might be looking for you!
Job description
As Project Engineer, you will be assisting in preparing and delivering projects, from providing input during the commercial process, coordinating project preparations and mobilization of resources, through to the safely, on-time and within budget completion of the project life cycle. You will work closely with project management and external contractors, whereby you will contribute to all aspects of project execution and delivery as per internal and external safety and quality standards. It will be your responsibility to prepare project documentation, assist in arranging (floating) assets, equipment and material, with special focus on the functionality and proper certification of such assets, equipment and materials.
General
Attend internal company meeting(s), provide all relevant and necessary input
Implement and adhere procedures stated in Business Management System (BMS) on all assigned projects
Liaise with the SHE-Q department and share SHE-Q statistics, registrations and other relevant updates
Coordinate with the Project Manager regarding and arrange project documentation and resources
Liaise with supporting departments and share relevant project data ( financial, planning etc)
 Project
Coordinate logistics for offshore projects
Prepare and provide input for Project Equipment/Material Lists
Prepare project planning, schedule and budgets
Ensure correct preparation of project related documents (e.g. Work Method Statements, SHE-Q plans, etc..)
Participate in organized safety meetings, instructions and/or trainings
Contribute to correct and safe project execution, during all phases of the project
Monitor and manage potential contract variations. Assist in project cost control
Evaluation of completed projects
Job requirements
(Recent) Graduate of a Technical Bachelor or Master degree
Driver's License and car
Fluent in Dutch and English
Experienced and skilled with MS Office (Word, PowerPoint, Excel, Outlook), MS Project and Autocad or similar programs
Likes to work in small teams but can also work independently
More info
Should you be interested in this position, please send your application via the apply button. For more information please contact the below mentioned vacancy contact stating the Job Reference Number mentioned above.
Contact Person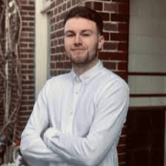 Krijn Esveld
Personnel Coordinator
Other vacancies that might interest you