Looking for a permanent job as Interface Coordinator in Brazil? Atlas Professionals in Rio de Janeiro, Brazil is always looking for new Management & QC professionals. At the moment we have a vacancy for the position of Gerente de Interface.
Job description
Develop, maintain and enhance external relationships.
Implement systems, processes and procedures to ensure effective and timely information transfer across internal and external interfaces. 
Manage external interfaces (client, suppliers) and internal interfaces (Management team, Discipline Engineers and Commercial team), to ensure the correct and timely implementation of the Interface Management process.
Provide an effective Interface Management Process to ensure critical issues are correctly addressed and lessons learned so that safety, quality, cost and schedule of the project remain on target 
Job requirements
Ensino Superior
Desejável pelo menos 10 anos de experiência na indústria de energia.
Desejável experência com gerência de interface. 
Inglês fluente (será testado).
More info
Should you be interested in this position, please send your application via the apply button. For more information please contact the below mentioned vacancy contact stating the Job Reference Number mentioned above.
Contact Person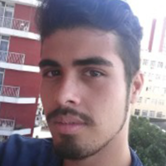 João Marinho
Personnel Coordinator
Other vacancies that might interest you