Are you looking for the next frontier in Management & QC? We are recruiting for the position of Risk Manager right now. Upload your CV for the recruiters in Rio de Janeiro, Brazil to review.
Job description
Manage the risk process of the Region.
Provide risk models involving market, credit and operational risk.
Assure controls and operating effectively.
Provide research and analytical support.
Job requirements
Nível Superior
Desejável 10 anos de experiência em Gerência de Risco.
Inglês Fluente (será testado).
Boa comunicação e relação interpessoal.
More info
Should you be interested in this position, please send your application via the apply button. For more information please contact the below mentioned vacancy contact stating the Job Reference Number mentioned above.
Contact Person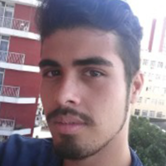 João Marinho
Personnel Coordinator
Other vacancies that might interest you